Increase the customers' happiness with your redemption center
Manage easily and effectively your redemption counter and improve your customer service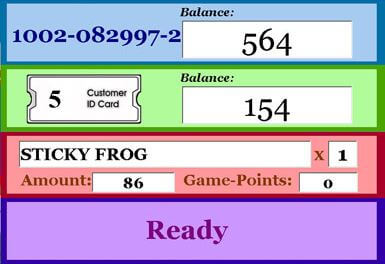 Speed up the process and reduce the lines
REDEMPTION SYSTEM provides operators with barcode scanners that allow them to move freely at the redemption counter.
Accelerating your customers' attention and avoiding the boring queues that make you lose money for your business.
Reduce your costs with our electronic tickets
Paper tickets are old fashioned. Thanks to our electronic tickets, your customers will accumulate tickets in the magnetic card to redeem them later at the redemption center.
This solution eliminates the paper tickets costs, replacement, paper jams and manual labor.